Mental Agita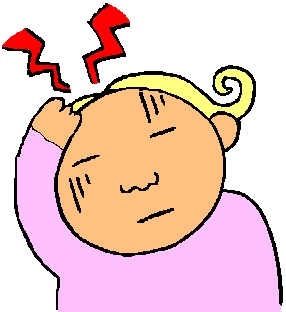 This team gives me brain whiplash.
Of The Good:
Saturday Night- 9-2 vs. Rangers:
Bronson continues to repay my faith in him tenfold, turning in yet another quality start. I was telling someone, I don't remember who, last winter, "Bronson's on the verge of something. Just you wait and see." And he does not disappoint.
The bats. Oh the bats. For one night, they became what we all expect them to be. Johnny and Trot hit solo homers, and Manny and Ortiz get on base. And then there was the Teutonic God of Walks, the Professional himself, with 5 plate appearances, and only 1 official AB. In which he bopped a single. And we had a six-run lead, and Foulkie came in, and there was a 1-2-3 ninth. And all was right with the world.
Of The Okay, Though Slightly Infuriating, But We Won Anyway
:
Sunday Afternoon-6-5 vs. Rangers:
Matty Clement, who does not get a cookie, though he earned the win. He is such a schizo pitcher. One minute, you have nasty, filthy, D.Lowe-In-Game4-quality sliders. The next, you have pitches that are so high and outside, they should be eating Cheetos and hanging out in Tibet with Rickey Williams.
The bats, slightly less impressive then before, but getting the job done.
Keith "Wants To Purposely Make Me Tear Out My Hair" Foulke- Gets the first two outs, no problem. Then, just for shits and giggles, decides to give up a hit, and then a two-run homer. AGAIN. Making it a one-run game. He then proceeds to get the final out, after he has fried every remaining neuron in New England.
Sigh.
Of The Completely Ugly, Frustrating And Downright Infuriating
:
Tonight.
Tonight's fucking game.
Where my optimism was fired by Jeremi Gonzalez being decent, almost good at times, giving up 3 ER in 5 IP.
Where my patience was tested by our lineup being pathologically incapable of getting any baserunner not put on base after the third past third base.
Where my tolerance was absolutely snapped by our bullpen sucking beyond all reason. Beyond all space and time. If they played baseball on Alpha Centauri, our bullpen would suck there too.
This was supposed to be something we didn't have to worry about; it was our starting pitching that was supposed to suck. Now our rotation, even a FUCKING AAA guy, keeps us in games, which our pen proceeds to give up.
All apologies to Sam, but these are the Tigers. THE TIGERS. I know they're all young, and exciting, and potential-filled, but we're supposed to beat them. We beat them the last six times we faced them. As I think it was Red at SG said, we must stockpile these wins for going off to fight the West and the National League. And instead we crumple like a cheap card table. In all parts of the game.
It breaks the heart, and aches the head.
And yet I stay. That's the sad thing: I've got the little voice in my head that keeps me coming back.
I go to my bed now. But God help me, I will be following the game tomorrow, though I can't for the life of me figure out why.