To the Papi-Mobile!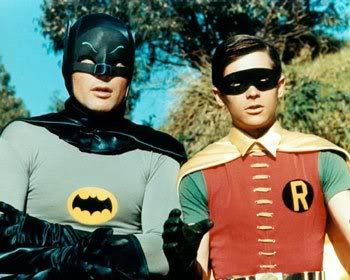 We find our heroes in a tight spot, once again. They must save their defenseless teammates from the evil depredations of the evil Canadian gang known as the Blue Jays.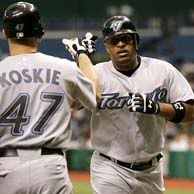 "Bwahaha! Bow down to my evil power powers. Bwahahahaha!"

"Holy high heater Papi-Man! A squandered 5 run lead! Extra innings on the road! We've got to do something."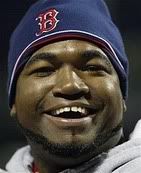 "Indeed we must, Rob-Bon. They have Commissioner Timlin tied up on the mound and will *dramatic pause*
stick him with the loss
if we don't do something."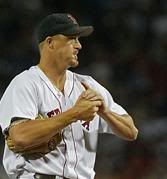 "HAAAALP!!!"

"What can we do, Papi-Man?"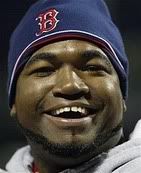 "I know what I must do."
Papi-Man uses every bit of his strength and cunning.....
*KAPOWIE*

"Holy mango salsa, Papi-Man! A extra-inning homer! Amazing!"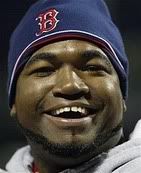 *pants and collapses* "That took all of my strength, Rob-Bon. I can do no more; it's up to you to save Commissioner Timlin and all of Red Sox Nation."

"Papi-Man, I can't do this without you!"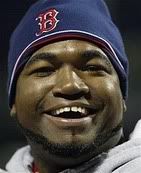 "Yes, you can, my youthful ward. You have more strength than you know. You....."
(Papi-Man passes out)

"Papi-Man? PAPI-MAAAAAAAN! "
Rob-Bon stands tall, and strides to the mound.

"For Red Sox Nation, and for Papi-Man, I will win this fight."
*ZOOM*
*BANG*
*KAPOW*
*BOING_OING-OING-OING*
As the dust clears, we see 3 outs upon the scoreboard, a 6-5 final score, and a lone figure striding off the field.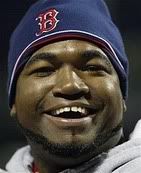 "My young apprentice, this day, you have become a man. Now let's go home, and I'll cook you some rice and beans."

"Aw shucks, Papi-Man..."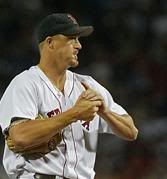 "Uh, could someone untie me? Please? "
Tune in tomorrow, same Sox time, same Sox channel......